---
Haleakala Volcano Area Air Tour:
$599 Total for up to 3 people.
Our Maui Air Tour is Maui's Most Magical Morning:  Effortlessly rise up and smoothly climb over Maui's entire central valley and lush volcano-side communities before overflying the spectacular area surrounding Haleakala's Summit during this 60 minute stunning Private Air Tour.Summit weather determines Tour availability: Mornings at 8 or 9 AM are usually best.  You may/ we will substitute any other 1 Hour flight route in the event clouds obscure your Summit.
---
Discovery Flight by Molokai Sea Cliffs: World's Tallest! 
Recent Flight Path: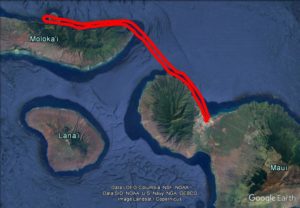 HOUR-LONG SEA CLIFFS DISCOVERY FLIGHT:  $599 Total, up to 3 people.


Spread your wings and fly on this exciting 60 minute, optional 'hands-on' aerial experience:  Fun, Easy and inspiring:  Simply Spectacular!


The unforgettable experience is a soaring sensation for the soul: a treasured memory cherished for life; Proudly share your signed logbook entry or sticker souvenir validating your adventure.

---
Discovery Flight by 5 Islands of Maui County:
Recent Flight Path: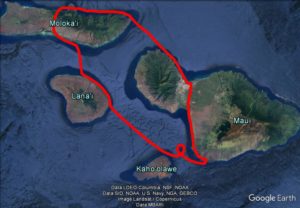 HOUR-&-A-HALF DISCOVERY FLIGHT: $799 Total, up to 3 people.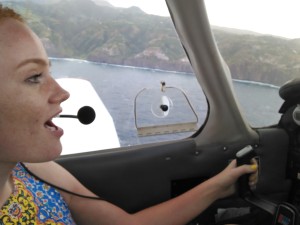 This Most Popular Discovery flight is a private, approximately 1.5 hour flight; a fun and spectacular, optional 'hands-on' experience!
Award Winning Discovery flights at Maui's Most Affordable rates!

Documented by a signed logbook entry or sticker souvenir.
---
Maui Sunset: Romance & Champagne Air Tour: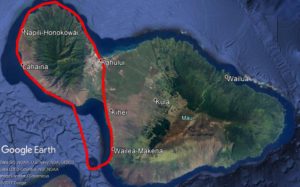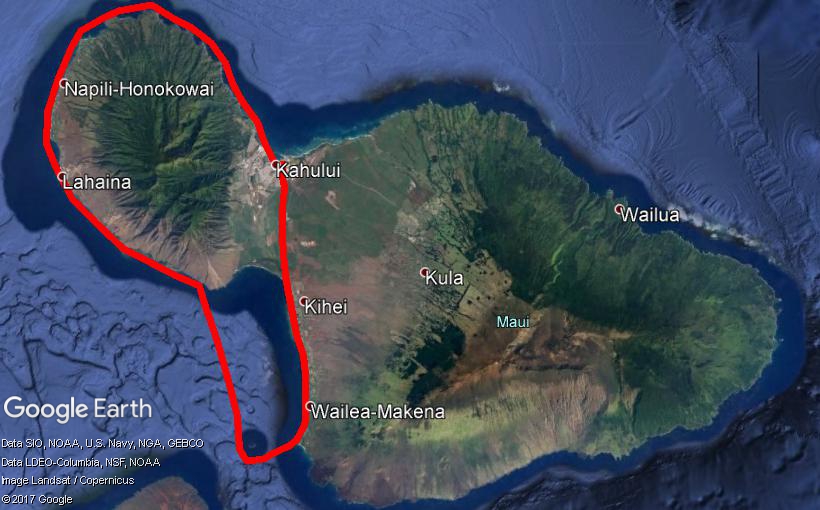 Maui's Greatest & Most Romantic Air Tour:
$599 Total, Inclusive Champagne on Ice:


60 minutes that endure in memories forever, and in your life story,for eternity…
---
Full Moon / Starry Night Air Tour: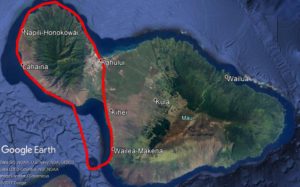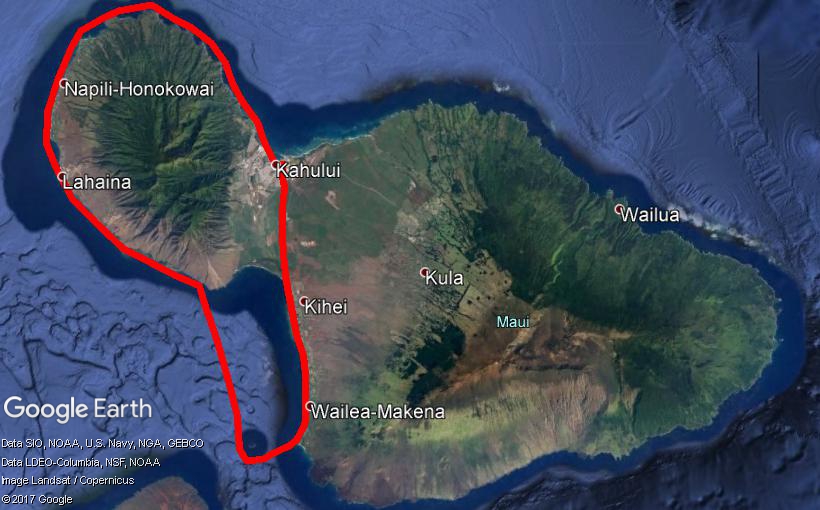 $599 Total for up to 3 people.

Imagine floating among Maui's piercing stars or her Full Moon during this private and breathtaking, once-in-a-lifetime, 60 minute Maui Air Tour: Experience Maui's Greatest Air Tour – After Dark!

Truly a One-of-a-Kind, Exceptionally Exquisite Offering:  Exclusively Offered by Maui Plane Rides as Maui's ONLY Nocturnal Air Tour!

---
Maui Circle Island Air Tour:
$799 Total for up to 3 people.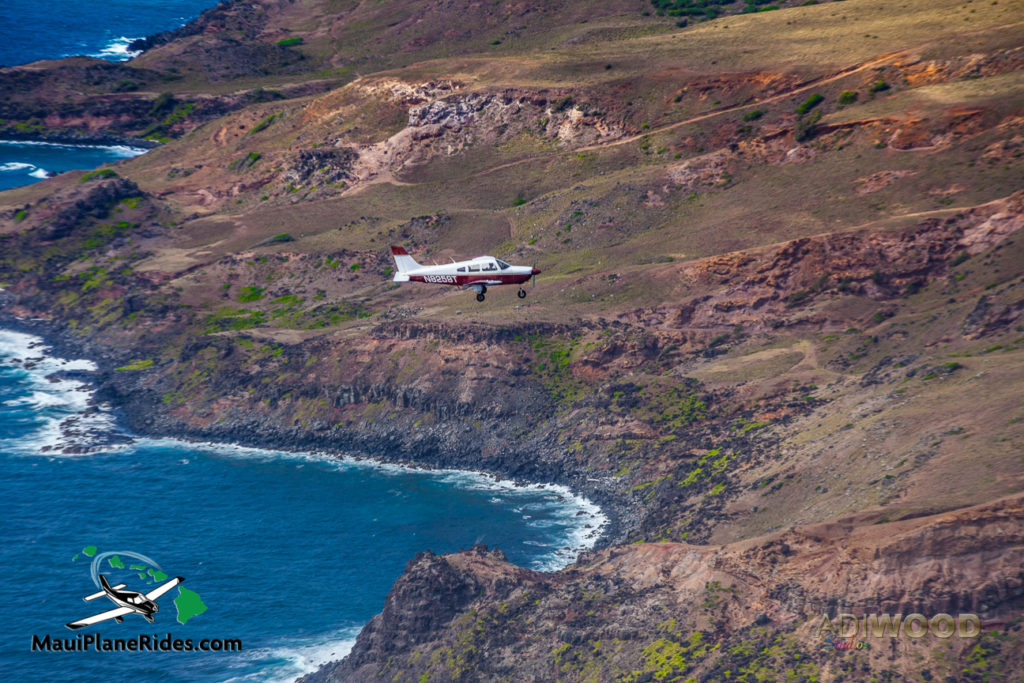 See all of Maui, all at once, as you fly around the entire island during this private, roughly 1 hour and 15 minute Maui Air Tour.  Overfly Paia, huge, world-famous waves if "Jaws" is breaking; the lovely, hidden Road to Hana with its enchanted rain-forest scenery and spouting waterfalls, Haleakala volcano slopes and lava flows, Molokini Crater, Maui's West side mountains, entire luxurious coastline and waterfalls, famous Honolua bay, Kapalua's resorts and golf courses, and heaps of breaching Humpback whales when in season (November-May).  Maui's Best Air Tour is a complete- and completely breathtaking- Air Tour around Maui!

---
 'Photo Flight' Air Tour:
$299 Total: up to 3 people.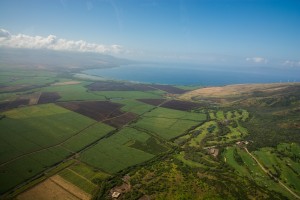 A 30 minute Private Air Tour where YOU CHOOSE your path: (RED) through Maui valley, over Kihei town, Molokini Crater and lush sugar cane fields OR: (GREEN) along Maui's North Shore, over Paia, the famous 'Jaws' huge surf break, gushing waterfalls and along the road to Hana OR: (YELLOW) along Maui's majestic North-West coastline and over famous Honolua Bay, Kapalua, and spectacular West Maui resorts and golf courses before returning for landing.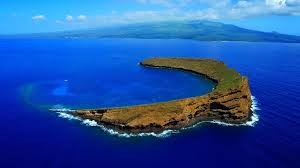 So easy and convenient:  an activity that easily fits into any day, before or after the beach, driving around or lunch.    A photographer's dream in vivid colors;  The most comfortably priced Maui Air Tour on Maui; Maui's Best Air Tour.Easily extend into 'Over-Time' once airborne:  'Double Down' to double your flight time for $299 more, AND: 'Over-Time' flights feature your own custom VIP flight route- in accordance with applicable regulations- completely up to you and your pilot to determine!

---
Half Day: Big Island or Honolulu Navigation Discovery Flight:
Recent Flight Paths:BIG ISLAND DISCOVERY:  $1499 Total for up to 3 people.
  
HONOLULU DISCOVERY:  $1399 Total for up to 3 people.

This roughly 5 hour, half day experience features about 3 hours of sky time during your private discovery flight. 
Experience soaring above Big Island's Volcanoes National Park OR Honolulu's skyline and Oahu's Pearl Harbor before your landing experience in either Hilo or Honolulu; Enjoy a break and further discoveries as you set foot on neighboring islands and embark on your adventure!
Big Island Discovery has an option to lunch in Hilo during your break, and in Honolulu, the adventure is yours to continue at either Pearl Harbor or famous Waikiki during a few hours of  break while there.   

A totally exceptional experience creating memories for a lifetime!

Your discovery flight includes a signed logbook entry or sticker souvenir.
---
West Maui Air Tour:
 $599 Total for up to 3 people.
This 60 minute private Maui Air Tour is over Lahaina town, Honolua Bay, Kapalua including the Ritz Carlton property and golf course, Kanapalli, hidden waterfalls, Molokini Crater, the famous Makena beaches, Kihei, and Maui harbor:  Experience Maui's Best Air Tour!

---
December to May: Whale Watching Air Tour: 
$599 Total for up to 3 people.  DECEMBER TO MAY.

During  Maui's Humpback whale watching season, thrill your group with this private,  1 hour Maui Air Tour over breaching, fin slapping and splashing Humpback whales, which flock to Maui's waters yearly from December to May. 
It's  a unique and awe-inspiring experience to have an Eagle's view of the entire ocean.  From your aerial perspective during this star among Maui Air Tours, Whale Watching takes on a new meaning;  the sea churns white below as fins, tails and bodies breach the surface of Maui's warm waters and splash thunderously back down.


If you share a passion for these majestic and graceful Humpback whales, and are on Maui during whale watching season, we offer Maui's Best Air Tour: a breathtaking and spectacular Maui Air Tour and whale watching opportunity, with high levels of whale activity throughout the entire season, and frenzied levels of peak Humpback whale activity from January to March.

---