Romantic Maui Sunset Champagne
---
ROMANTIC MAUI AT ITS BEST: SPECTACULAR MAUI ROMANCE.
EXCLUSIVE AVAILABILITY, LIMITED TO ONLY ONCE A DAY: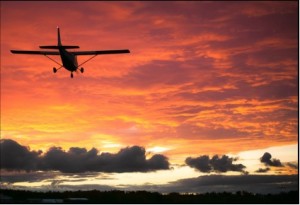 A COUPLE'S EXQUISITE SHARED DREAM…
A PRIVATE ROMANTIC MAUI SUNSET FLIGHT
Complete with Ice-Chilled Champagne.
Intensely vivid colors and soft hues from Nature's palette, ever-changing angles of sunlight marking the Earths' spin, and spectacular Maui combine to leave you both breathless while creating a celestial mood for this once-in-a-lifetime, closely shared experience.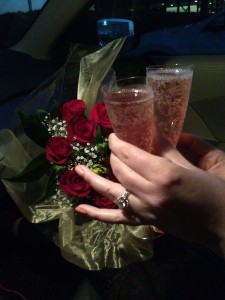 Heat up Maui's night sky with this devastatingly dazzling flight:
Your romantic sunset flight departs approximately 30 minutes prior to sunset, passing over Maui harbor, hidden waterfalls, Kapalua, Kaanapali, Lahaina and all of West Maui, overflying Molokini Crater and Kihei town before landing 30 minutes after sunset.
We provide couples a private, unique, stunning and picturesque way to celebrate anniversaries, birthdays, proposals, or any day that ends in "y" where love is shared.
Here's what you have to look forward to:
Complimentary champagne, chilled on ice.

An exquisite Maui sunset experience.

The most exclusive and direct sunset viewing angle of anyone, anywhere on Maui.

This one-of-a-kind, once-in-a-lifetime, exclusive, unequaled experience is made available to discerning guests searching for the ultimate VIP savoir-faire in unparalleled sophistication, elegance, refinement and romance at $599.
To indulge so deeply and appreciate so intimately Maui's most dramatic, striking and spectacular sunset masterpiece, at our comfortable rate, boldly redefines luxury value in sharing this romantic experience of a lifetime with your beloved and cherished one.
It's a distinctive value and true treasure to be able to really feel so fully alive, so completely connected to each other during such a sensory and cerebral experience: being suspended in space, floating gently in the sky, enveloped by the heavens, so close to each other- so intimately sharing this lavishly elegant and refined hour of your interdependent lives together: 
60 minutes that will endure in your memories forever, and in your life story, for eternity…
---